Mitsubishi Vehicles Fuel Economy

Shop Mitsubishi Models
While you might have many items on your "wants" list when you stop by a Mitsubishi dealer near Charlotte looking for a new car, something with high fuel efficiency is probably a top priority. After all, gas prices can be unpredictable, and it's easier to enjoy a road trip with your family if you're not constantly worried about finding the next open gas station or how much it's going to hurt your wallet when you get there. Read on to learn more about the Mitsubishi vehicles with the best MPG and how to save more at the pump.
Mitsubishi Mirage MPG
The Mitsubishi Mirage is many people's dream car turned into reality. Not only is it reliable and stylish, but its small size makes it easy to slip into tight city parking spaces. A variety of trim options offers a choice of comforts, with the SE offering luxuries you'll want to linger in the car for, like heated simulated leather seats. Most of all, you'll enjoy the Mitsubishi Mirage MPG of up to 36/43 (city/highway)1.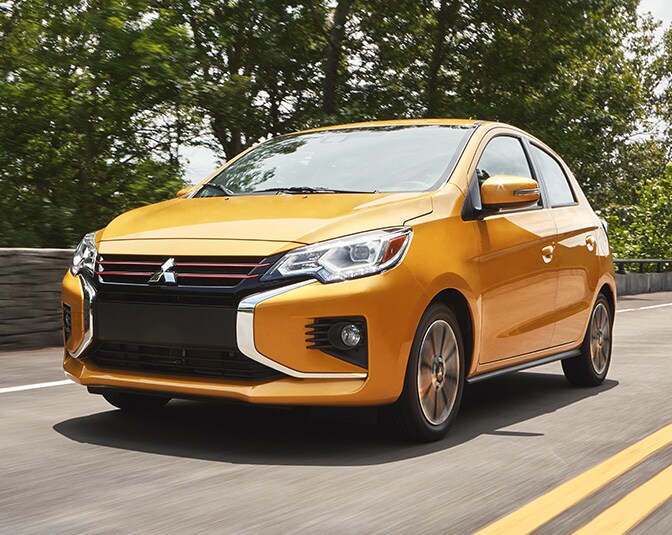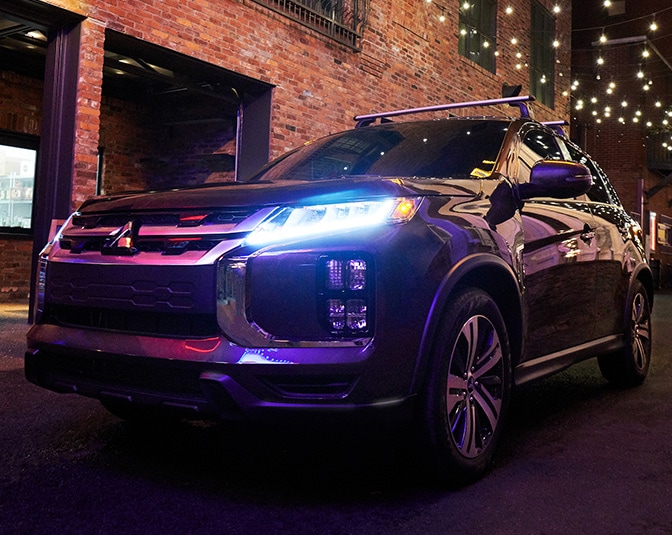 Mitsubishi Outlander Sport MPG
Looking for something with more room for your family? This five-seater SUV might be just what you're looking for. Choose between six trim levels to customize your experience behind the wheel. For example, while you get remote keyless entry, micron air filtration, and rear heater floor ducts standard for 2022, the top-level Outlander Sport GT has a larger 2.4L 4-cylinder engine, soft-touch seating, and stylish accents, like black roof rails. What is the Mitsubishi Outlander Sport MPG? 24/30 (city/highway)2.
Mitsubishi Outlander MPG
If the last option was the "Sport" of the family, this similarly named relative is like a big brother. It offers seating for up to seven and has more legroom for your passengers with its 2022 redesign than in previous years. Not an inch of this comfort comes at the expense of safety — in fact, it was named a Top Safety Pick+3 by the IIHS for 2022.
The Mitsubishi Outlander MPG is up to 24/31 (city/highway)4, making it very competitive for its class. However, if you are a fan of this, you'll likely also love its plug-in hybrid variant.
Feel free to spend some of your extra gas money on snacks since the Mitsubishi Outlander PHEV MPG is 26 (combined city/highway)4 when you use gas only. However, this shoots up to 74 MPGe5 when using both the internal combustion engine and electric motor. Besides this, you may experience lower-than-average maintenance costs because your engine experiences less wear when it has a partner to share the work.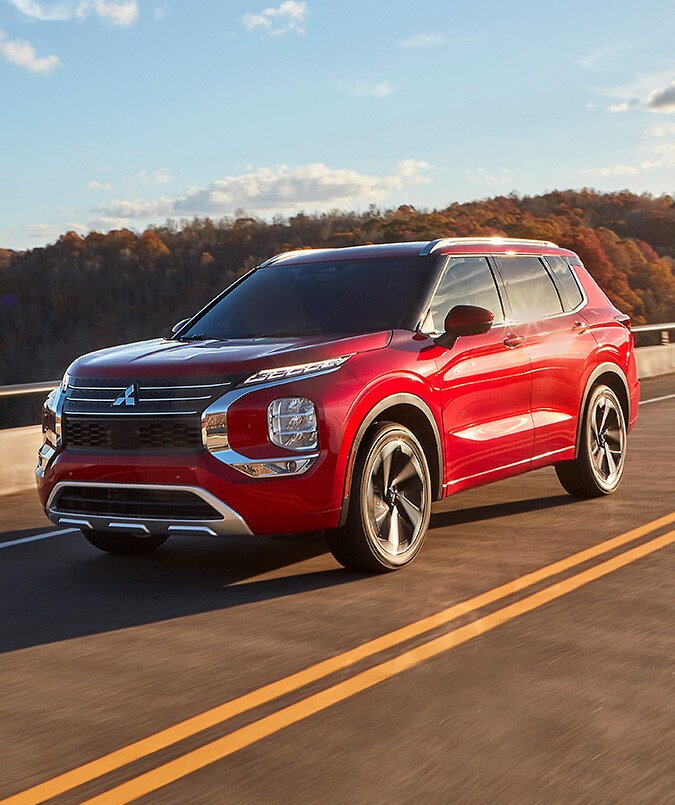 How to Improve Your Mitsubishi Fuel Economy
In addition to picking an efficient car, how you drive matters. When possible, limit idling and avoid hard braking or rapid acceleration, which drains the gas faster. Regularly checking tire pressure to ensure it is within the recommended PSI range and getting routine maintenance can also save you money at the gas pump. Lastly, try to drive light by removing unnecessary items from the car or SUV.
Check Out Our Selection of Fuel-Efficient Mitsubishi Vehicles Today
If you're looking for a new Mitsubishi for sale, you've come to the right place. We have a vast selection of new and pre-owned vehicles that we can help you test drive until you find the best fit for you.
You can complete our easy financial pre-approval application in four steps online because smooth acceleration and responsive handling should be as much a part of your buying experience as they should be part of your car or SUV. Call, chat with us online, or stop by to begin the process in whichever way is most convenient for you.
Frequently Asked Questions
We have many fuel-efficient vehicles with different strengths. However, to save the most money at the gas pump, look into the Mitsubishi Outlander PHEV. You will get an impressive 74 MPGe5.
According to the EPA, the 2022 Mitsubishi Mirage achieves a truly impressive fuel economy of up to 36/43 MPG (city/highway)1, when you get the optional Continuously Variable Transmission. You will also likely be able to enjoy these savings for a long time as this reliable vehicle can last for many miles with proper maintenance.
This SUV is designed to run on regular unleaded gasoline. If you wanted to try premium gas, the high octane content could possibly give engine performance a boost. However, saving that extra money to ensure your SUV gets recommended scheduled maintenance is much more important for extending its life span.
Questions? Contact Us
* Indicates a required field